Hello again! After my first week of Insanity, I wanted to take this opportunity to quickly provide an update on how things are going and also put together my Insanity workout review beginner edition for fitness beginners that are considering this program (like I was a couple of weeks ago).
A Little Background #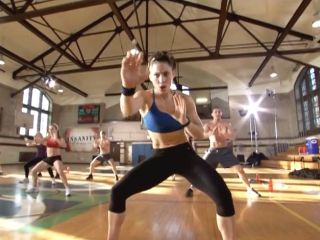 If you haven't read up on my story yet, let me fill you in: on Monday I basically went from very little activity straight into the Insanity workout. A few months ago I weighed in at 225 pounds, but an extended vacation has managed to kickstart my weight loss. I wanted to push it into overdrive, and I decided Insanity was the program that would help me do it. I was a bit worried that this program might be too intense for someone as sedentary as myself with very little fitness knowledge. However, one week is completed and overall it has been going well (I am pretty sore though). Unfortunately, I haven't been able to keep up entirely with the schedule (more on this in a bit). Even so, I feel pretty good about my progress so far and I wanted to share. I will provide a general overview with links to my description pages for more info of each workout for those interested.
Getting Started With Insanity #
Like I mentioned, I am sore. This program truly is insane. But after one week I already feel so much more energetic! I have been supplementing the Insanity program with daily walks, usually averaging between 30 minutes and an hour in the evening. I think this is a great addition!
I completed the fit test on Monday which gave me a pretty decent idea of just how insane this workout would actually be, but I still wasn't fully prepared for what was coming on Tuesday. On Tuesday I completed the plyometric cardio circuit workout which was really intense. By the time I reached the 'level 1 drills' I could barely move. I was ready to give up but settled for a minute or so of rest and jumped right back in. I was using muscles that have been laying dormant for years! Naturally, this is when the soreness started, and it continued throughout the week.
Wednesday brought cardio power and resistance which was beyond difficult. By the time I got to the last set with moving push-ups, globe jumps and floor sprints I was wiped. I could barely get off the floor. But I am confident that it will make me that much stronger for the next time I complete this workout.
And The Problems Begin… #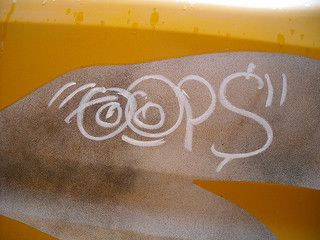 Thursday is when the problems started for the week. I won't go into too much detail on my personal issues, but a couple of things came up all at the same time that were outside of my control and didn't leave me enough time to complete the cardio recovery workout. 'No problem,' I thought. 'I will just count Thursday as my day off and push the rest of the week's workouts back a day.' And so I completed cardio recovery on Friday (recovery is a bad name, by the way – the leg workouts were so tough that I could barely walk afterwards).
And then something came up again on Saturday so I ended up skipping pure cardio. And lastly, on Sunday I was tired and sore so I used the fact that I had missed yesterdays workout as an excuse to skip today's as well. Not good.
Except that I am starting to think it might have been for the best. To go from zero activity straight into Insanity may have been a bit lofty goal. Ideally, I should have taken a week or so to ease into the program. In the end, I think the extra days off were a good way to recover and prepare for week 2. And I can already tell that week 2 is going to be great.
In fact, it is my goal to not miss a single workout this coming week (you can help by holding me to it!), because I recently read an interview with Shaun T where he stated that most people who don't complete Insanity drop out before the end of the second week. I am confident that if I can make it through this coming week without any problems, it will be smooth sailing from there.
Almost Forgot My Insanity Workout Review Beginner Edition #
Reading back over what I have written, I realized that my Insanity workout review beginner edition hasn't really been much of a review, but more of a reflection on my first week. So I want to sum it up as follows for the beginners out there reading this right now: It is difficult, you will struggle, but it is TOTALLY DOABLE! And the best part about it (for me) is that it requires no gym, no equipment and can be completed from anywhere that you have access to a TV! My only recommendation for other beginners is that you take a few days to prepare your body before jumping in. For example, maybe you could take a couple of the workouts and do them at half pace the week prior to getting started. In addition, please read the descriptions of all the Insanity workouts so that you know exactly what you are getting yourself into.
And for those of you that have already taken the plunge and are completing Insanity alongside me, how did you do on your first week of Insanity? Like I said in my last blog post, I hope that we can all use this website as a resource to hold each other accountable, so let me know how you are doing in the comments below.
Until next time!